online 60KVA Three phase UPS
Application filed
1. Computers
2. Home Appliance, such as Fans and lights
3. Office, like computers with Printers
4. Aeronaoutics & Astronautics
5. Electronic & Telecom
6. Army Technology
7. Securities System
8. Sensitive Electronic Equipment
9. Wind Power System
10. Production Equipment
11. Military
12. Medical Systems
13. Network
14. Instrumentation
15. Servers and so on
Feature
1. DSP Technology
2. Environment Friendly
3. Active input power factor correction (PFC)
4. Wide range of input voltage and frequency
5. Zero power switch delay
6. Active Load Management
7. Sufficient Expansion Slots
8. The load power factor is 0.8
9. Generator Supportable
10. Large-screen LCD
11. wide in-put voltage range
12. advanced true double conversion On-line technology
13. deal for Data Centers in network and Industrial applications
14. perfect for the most demanding and delicate of applications
Product Description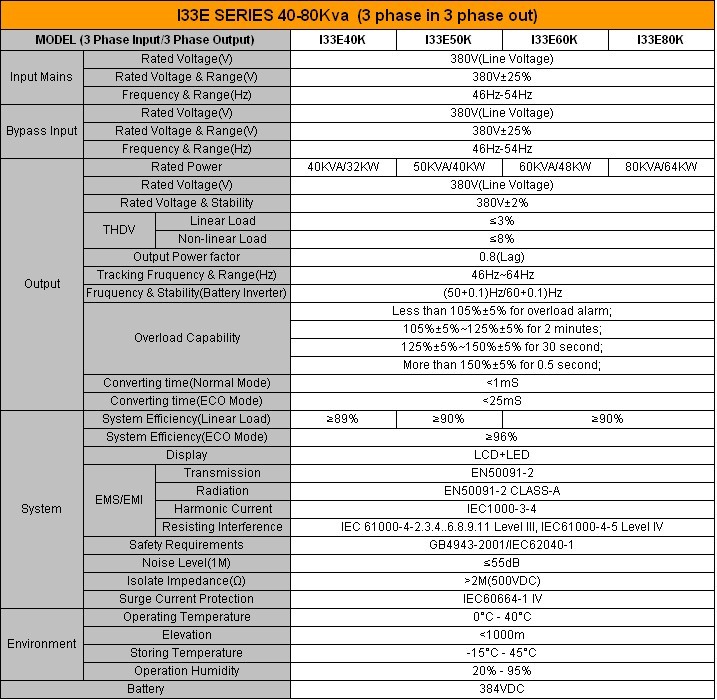 online 60KVA Three phase UPS detailed photos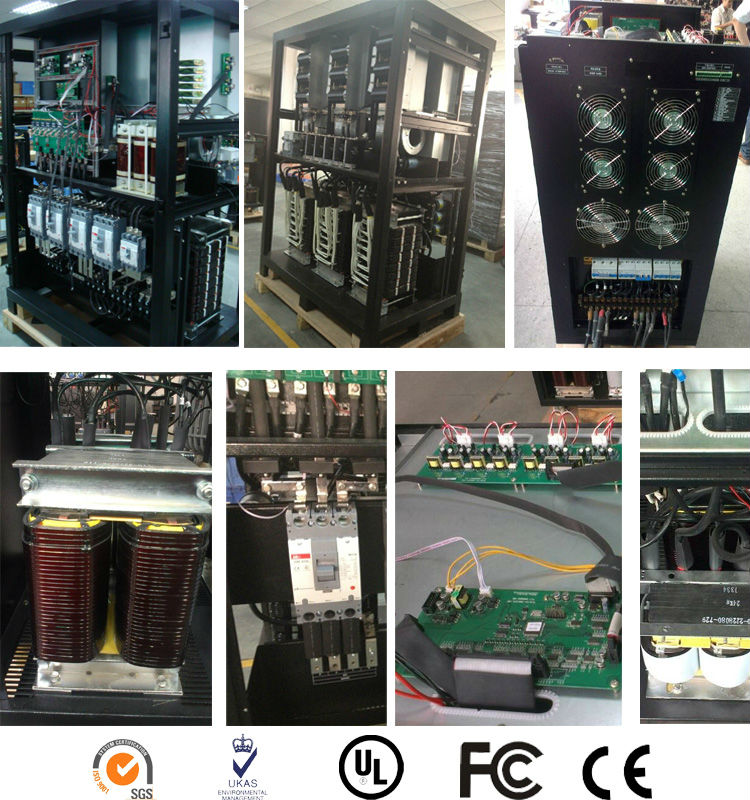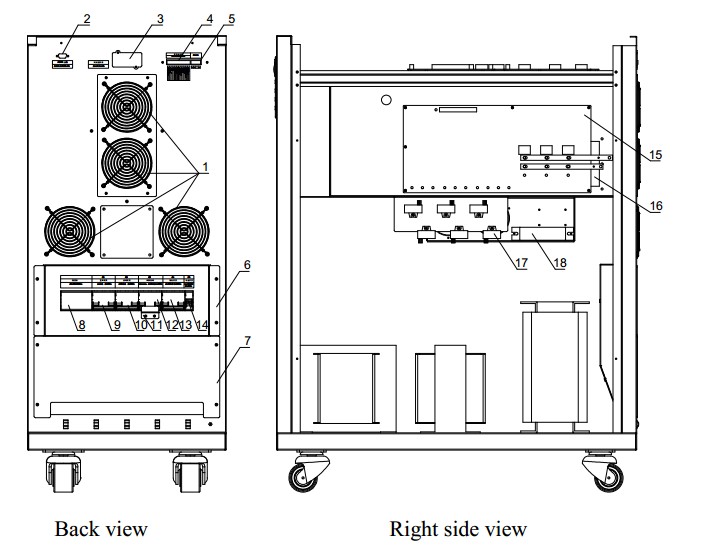 Packaging & Shipping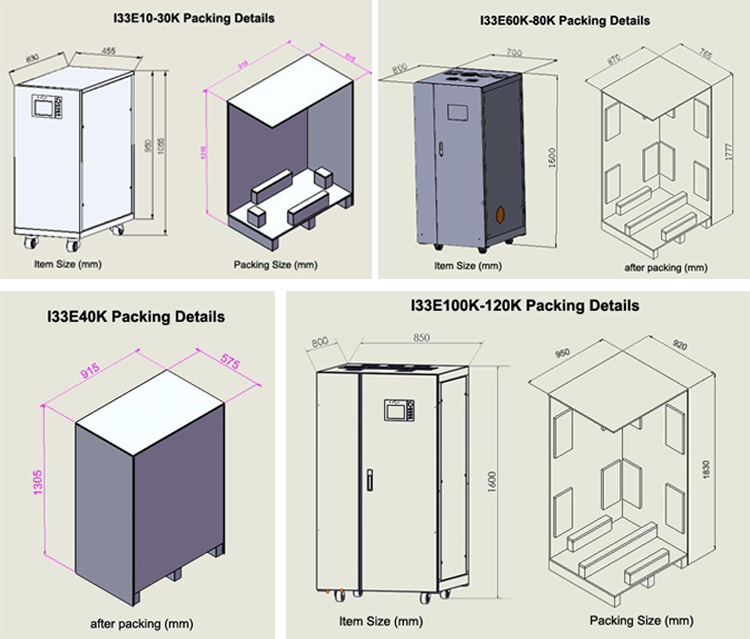 1.All of products have been test by 3 times befor ship out.
2.Support imprint your logo on products and let your logo shine anywhere
3.OEM/ODM orders available
4.We own the best after-sale service. If any problem happen, our team will do our best to solve it for you.
5.We can ship products by SEA,by AIR and by Courier.
Certifications
Company Information
Shenzhen Zhongyuan Chuangda Technology Co. Ltd (ZYUPS), with our brand IWELL, was founded in 1997. we are a professional high-tech high precision and high quality enterprise with international trade experience specialized in the development manufacture sale and after-sales service of UPS (Uninterrupted Power System), solar inverter and Storage Lead Acid Battery.
Buying Guides
Factory photo: