we supply Steel Belts!
MT1500 Rotocure Transport Belt
Shanghai Mingke Process Systems Co.,Ltd.
Mingke supply high strength steel belts and services. We can provide austenitic stainless steel belts, martensitic stainless steel belts and carbon steel belts. The applications of our steel belts including: Mende, Double Belt Press, Composite Press, Rotocure, Valzone for Paper, Chemical, Food frozen, Bake Oven, Film Casting and other Conveyer process system.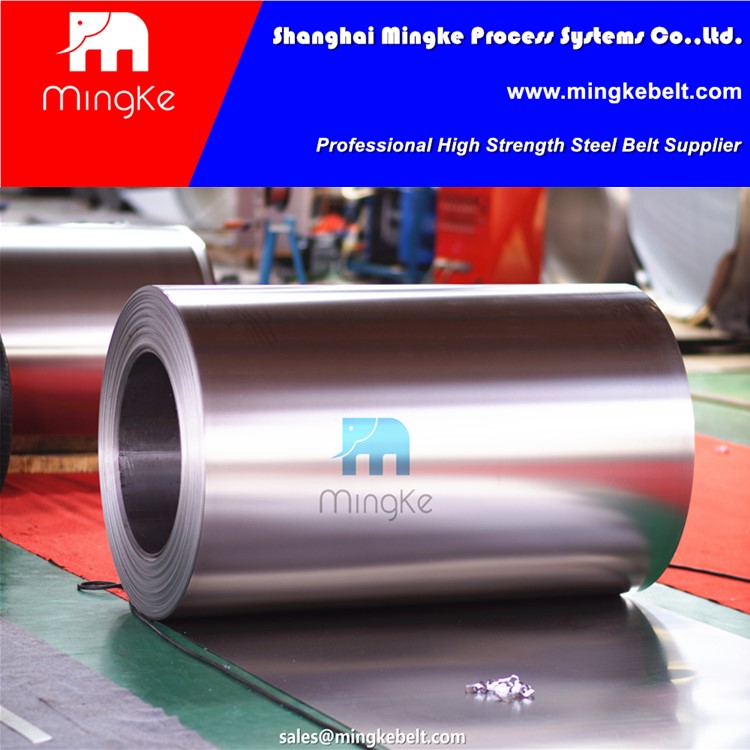 MT1500 Rotocure Transport Belt
Mingke MT1500 precipitation hardening stainless steel, is a chromium-nickel-copper precipitation hardening stainless steel used for applications requiring high strength and a moderate level of corrosion resistance. High strength is maintained to approximately 600°F (316°C). The MT1500 alloy is martensitic in structure in the annealed condition and is further strengthened by a low temperature treatment which precipitates a copper containing phase in the alloy.
Chemical Composition
| | | | | | | | | | |
| --- | --- | --- | --- | --- | --- | --- | --- | --- | --- |
| C | Mn | Ph | S | Si | Cr | Ni | Nb | Al | Cu |
| ≤0.07 | ≤1.0 | ≤0.04 | ≤0.03 | ≤1.0 | 15.00~17.00 | 3.00~5.00 | 0.15~0.45 | 0.3 | 3.00~5.00 |
Mechanical Properties
Standard strength at room temperature (nominal values)
Position

Proportional limit

Rρ0.01

Yield strength

Rρ0.2

Tensile strength

Rm

Elongation

Weld factor

Hardness

Mpa

Ksi

Mpa

Ksi

Mpa

Ksi

A5(%)

Rm

HV5

Parent material

1380

200

1400

206

1500

218

7

460

Weld area

(not heat treated)

1100

160

1150

167

5

0.77

*

Weld area

(heat treated)

1260

183

1310

190

5

0.87

*
Dynamic Strength
The fatigue limit is defined as the reverse bending stress at which 50% of the test specimen withstand a minimum of 2x106 load cycles. These values refer to 20°C (68 °F), a normal dry atmosphere and standard prepared specimen. The fatigue limit for the parent material is approximately ± 580 MPa (84 Ksi).
Corrosion Resistance
MT1500 Stainless Steel provides excellent corrosion resistance. It withstands corrosive attack better than any of the standard hardenable stainless steels and is comparable to Type 304 in most media. This has been confirmed by actual service in a wide variety of corrosive conditions in the petrochemical, petroleum, paper, dairy and food processing industries, and in applications such as boat shafting. Additional proof of its durability is the replacement of chromium-nickel stainless steels and high-alloy non-ferrous metals by this alloy for a broad range of parts requiring excellent resistance to corrosion.
Scope of Supply
Width: 1000/1200/1550/2000/3000/4000...9000 mm
Thickness: 1.0/1.2/1.9/2.7/3.0 mm
The max. width of single belt is 1550mm.
After longitudinal welding, customized wider steel belts are available.
Our Services for Steel Belts:
1. Heat treatment
2. Leveling
3. Shearing & grinding
4. Edge trimming
5. Cross & longitudinal welding
6. V-rope bonding
7. Punching
8. Inspection
9. Crack patching - Quick disc
10. Shot peening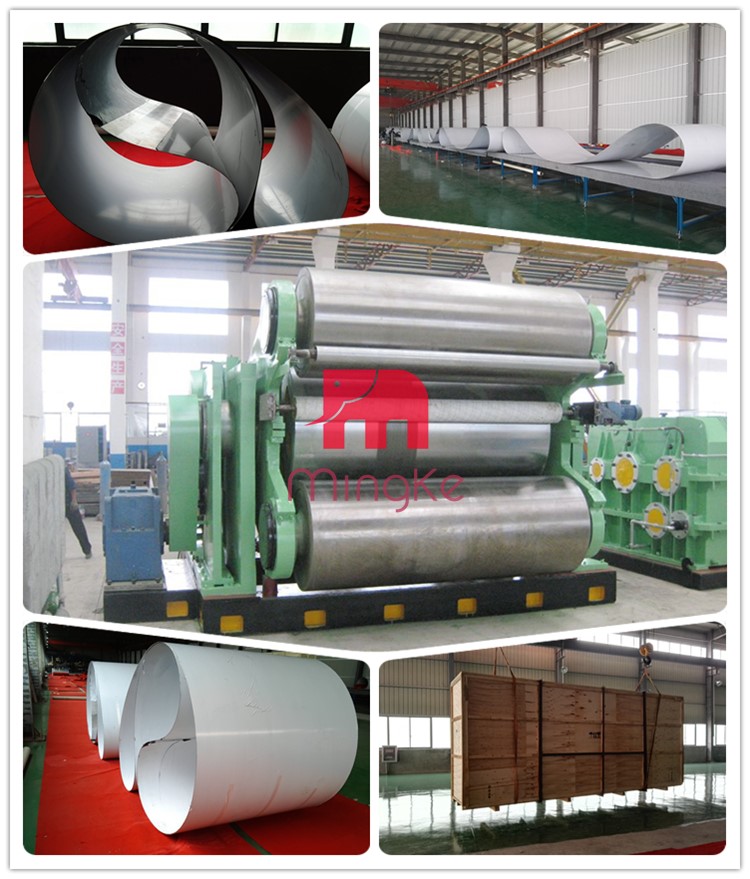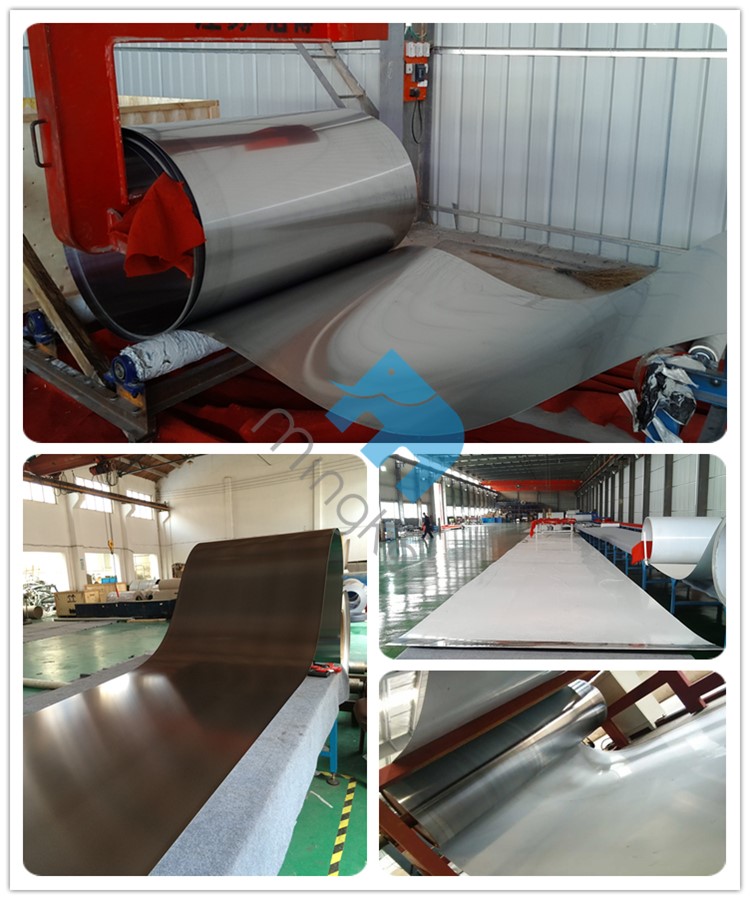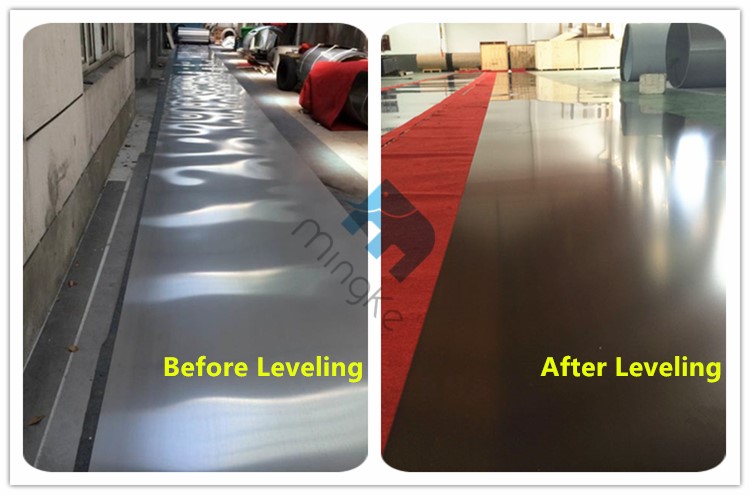 MT1500 Belt for Rubber Vulcanizer
A Rotocure is a shortened name of Rotary Curing Press. This machinery is designed for the continuous vulcanization of technical rubber products.
So, if you are into manufacturing of rubber belts, roof covering, rubber belts with textile inserts, sealing plates, membrane and ship textile, conveyor belts, flat belts, floor covering, etc., you would have heard of this equipment (if you are not yet using one in your production line).
As a technical rubber goods producer, vulcanization is critical to your manufacturing. You install a Rotocure to create continuous vulcanization process where the sheet is heated and vulcanized.
While every technical rubber goods manufacturing plant may not have a Rotocure, those who do have one positions their rotary curing press after the calendar.
Rotocure Line:
A typical Rotary Curing Press Line consist of following component machines – A Winding Let-off Unit, Rotocure, Steel Belt, Cooling Unit, Equipment for edge trimming of product and a Winding-up equipment.
From Winding Let-off Unit, your semi-finished calendered rubber material is led on to the lower roll and from there into pressing space between the heating drum and thrust pressing belt, where it is pressed and vulcanized.
Operating A Rotocure:
Your main vulcanizing machine is always the Rotocure in the set-up and consists of a large, steam-heated, revolving steel drum. This is partly encompassed by an endless steel band. The steel band encompasses approximately 2/3 of the circumference of the drum through the action of two conducting rollers and a tensioning pulley. The drum is heated by means of steam to a temperature of 150-200°C. In addition, there is a heating plate bent round approximately half of the surface of the drum and which gives some additional heat, but primarily it prevents loss of heat.
When you operate a Rotocure Equipment, you need to ensure that all the various parts work in precise alignment. It is crucial for you to maintain all process parameters in their correct tolerance. Because a slight change in the heated roll or in the steel belt that are both in charge of the smooth vulcanization of the sheet can cause your sheet to be unevenly vulcanized. This leads to irregularities and subsequently rejection of your end-product.
Your calendered rubber material is placed between the drum and the band at the lower roller. With the aid of the tensioning pulley, the band is strained so that a pressure (say approximately 0.3 MPa) is obtained between the band and the drum.
The linear speed of this drum can vary from a 0.04-200 m of cured material per hour, all depending on your material's thickness and rate of vulcanization.
The drum, which is interchangeable, can have completely smooth or patterned surfaces and normally has a diameter of 700-1500 mm and a width of between 1200-2500 mm.
For a normal speed range of 5-50 meters/hour and a contact length against the drum of 3 minutes, you may achieve a curing time between 4-35 min for your specific compound.
As a user, you will quickly realize that the main advantages of a well-manufactured and correctly operated rotary curing press (or Rotocure) machine are its high hourly output, long lifespan, low energy consumption and high reliability.
On the other hand, you could be challenged by the limitation of your product thickness and the pressure sought during vulcanization.
As is normal with other categories of rubber machinery, you get both New and Used Rotocure's in the market. When you shortlist your suppliers, you could also discuss with manufacturers for Used Rotocure or New Rotocure and MT1500 Rotocure Conveyor Belt.
Summarizing, a Rotocure is an important rubber machinery if you are into manufacturing of technical rubber products.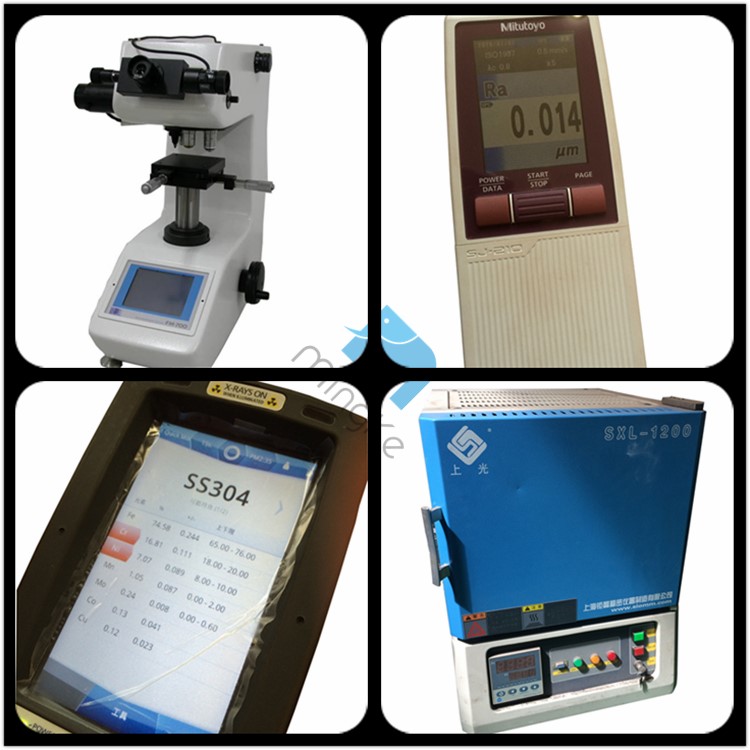 Why Choose Mingke steel belt:
1. We are young & we are energetic. Our managing & researching team members are from world-class factory.
2. Our steel belt raw materials are all imported from Japan, and we're the exclusive agency of Nippon Yakin Kogyo (NYK) in China.
3. We are more details oriented. E.g. thickness tolerance of our cross welding reaches 0.02mm, while our competitors can only guarantee 0.05mm.
4. In Mainland of China, we occupied 80% Rotocure steel belt marked share, 50% Mende steel belt marked share, 20% double steel belt press market share, 30% food industry steel belt market share & many other market shares in different industries.
5. Our service offices are all around the world: Shanghai, Guangzhou, Taiwan, Southeast Asia (Thailand), Europe (Sweden) and other areas & countries (planning).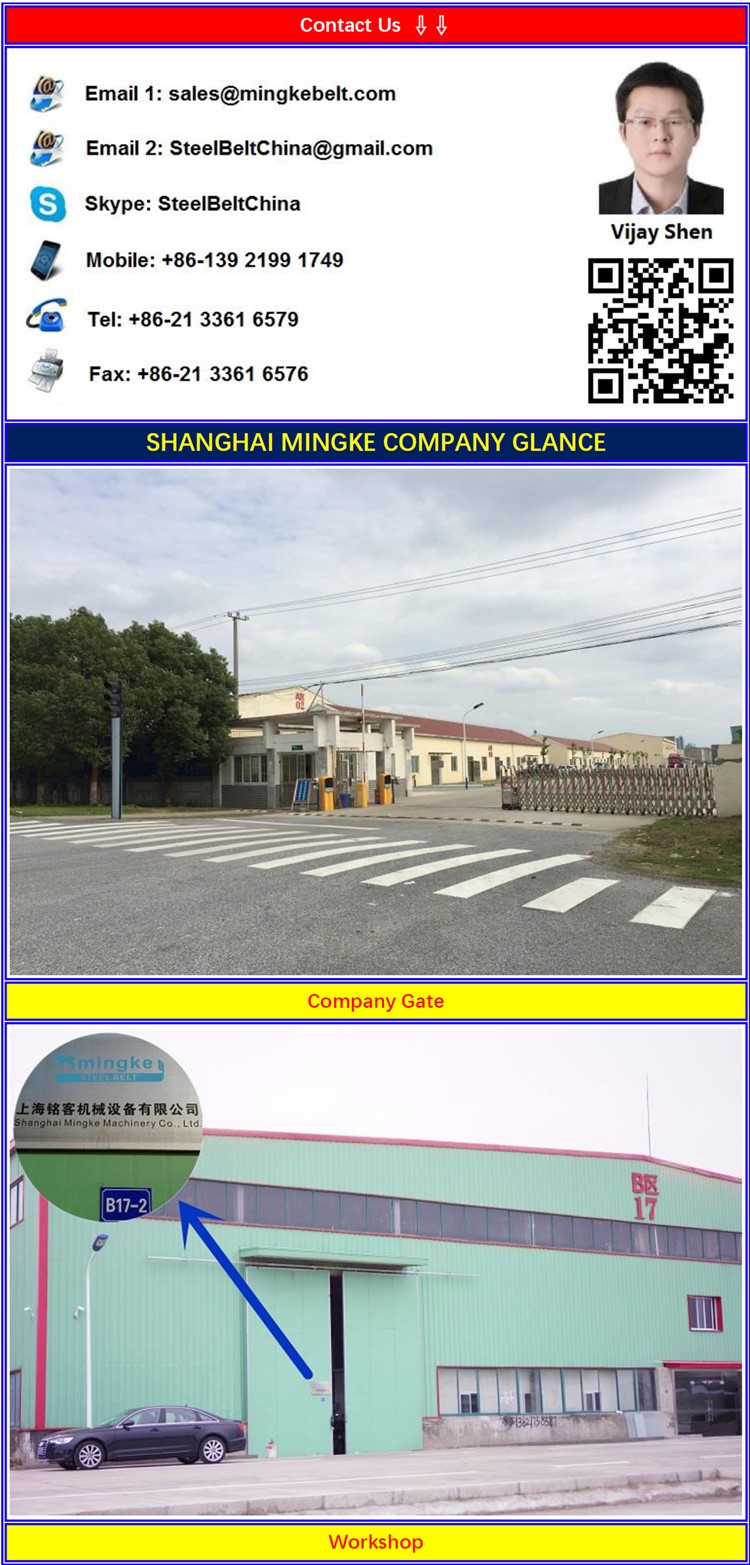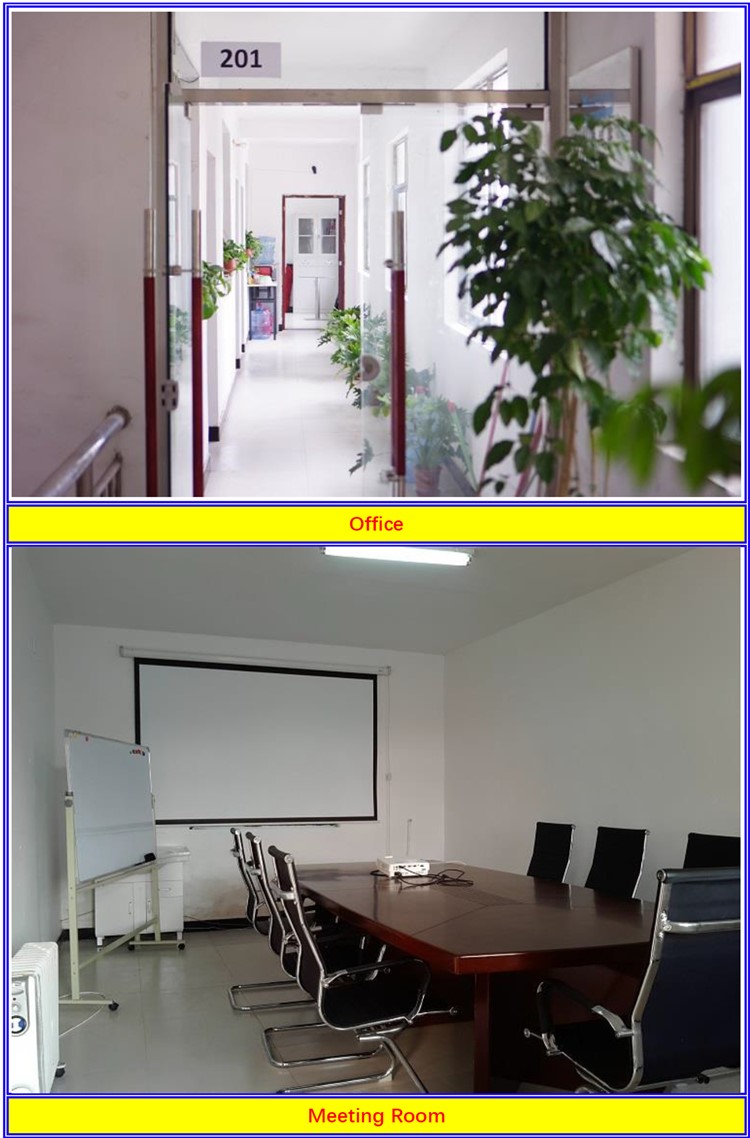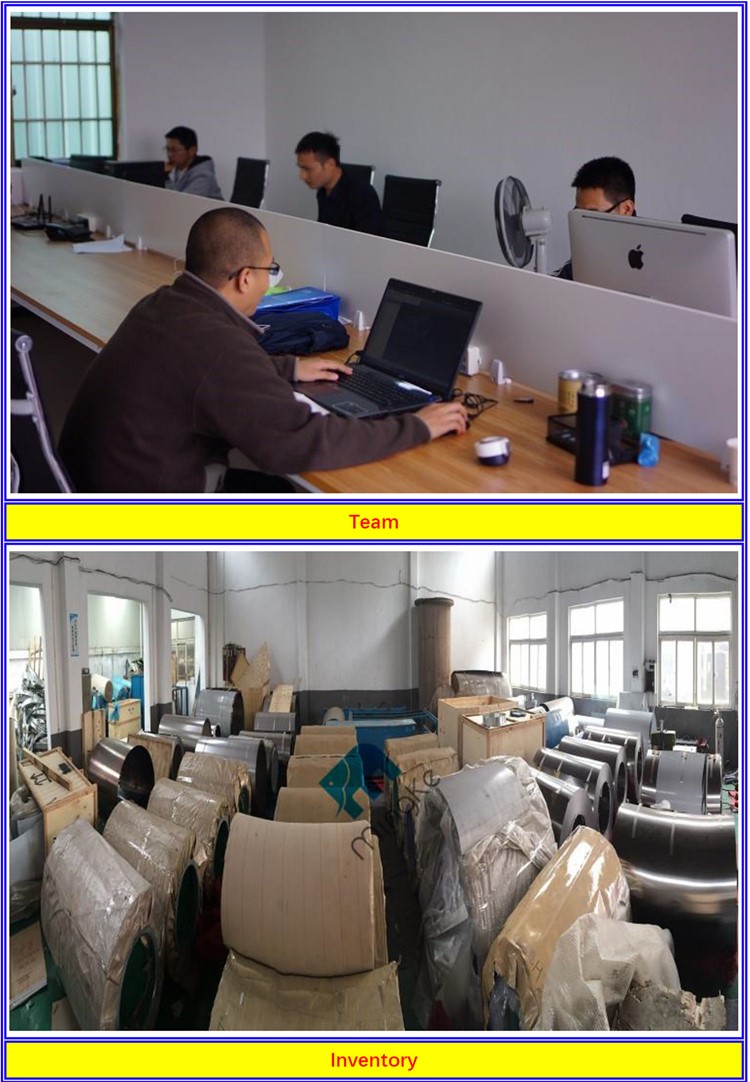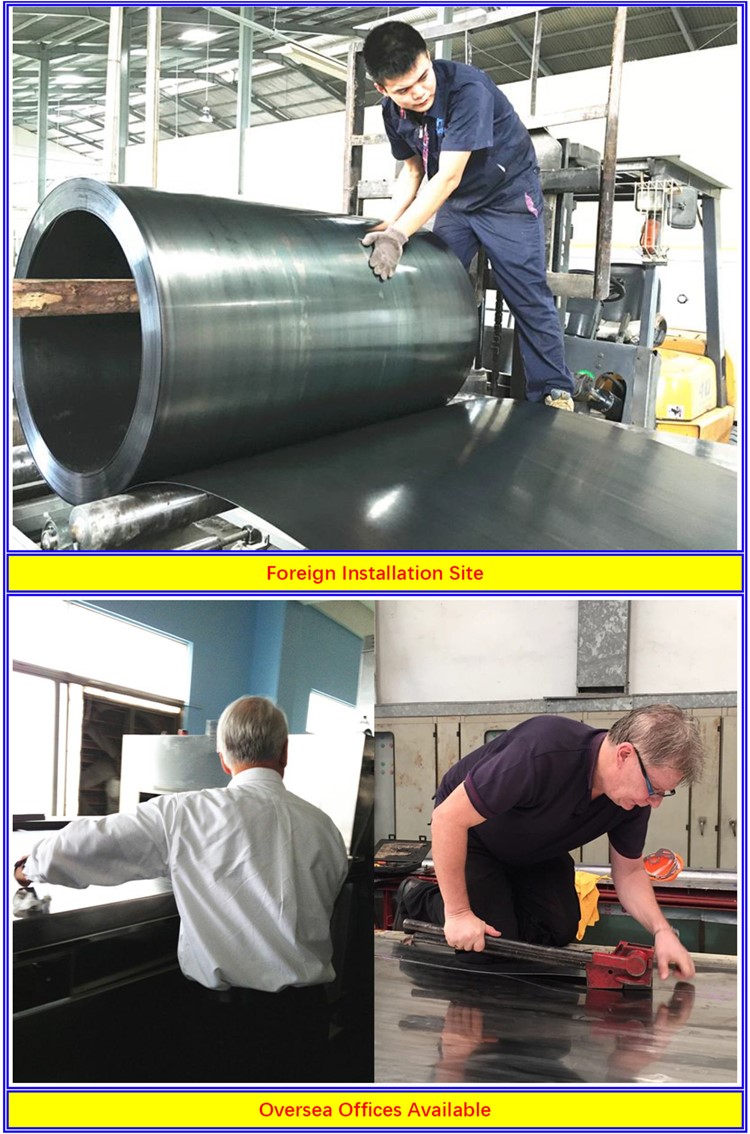 we supply Steel Belts!